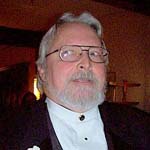 Happy Summer to everyone who's a member of our Cacti family.
It seems both really good and surprising that Summer is here so quickly, but it is. Skies are bluer and clearer; temperatures have risen to the point where we want to enjoy the air conditioning we might have available; and golf season has returned for those of us not blessed to be able to enjoy the game all year round. Summer has returned.
This year, 2020, has turned into a real bear of a year. The COVID 19 pandemic has just raised Hell with everyone and everything we once enjoyed. Regardless where it originated the disease hit the world and our country hard. It has managed to disrupt our life like nothing else. Government regulations on top of government regulations, work closures, travel restrictions, quarantines, and a host of additional changes have challenged Cacti in all 50 states to stay healthy. I personally hope we all are here to reunion with us in September 2021.
In case you've not heard the 2020 reunion has been postponed until next year. As difficult as this decision was I believe postponing the reunion is the right thing to do. The Reunion Committee has been hard at work ironing out the details so check the Association website to stay current with our plans.
So what's next for the 35th Regiment Association? We'll continue as we have been since our beginning in 1999. We'll keep searching for our Cacti veterans and offering them the opportunity to join us. (I'd like to see every living Cacti veteran and Active Cacti join the Association. It would be fantastic to see our numbers swell and to meet all these folks at future reunions.) We'll also administer the website; search out and record our history; administer our Health and Welfare and the Scholarship funds. In short we'll continue doing all the things we've been doing to keep our association viable and active.
I wish each and everyone of us an extremely healthy and happy Summertime this year. Stay safe and enjoy your families as much as possible. Until next time...
Mike Slyck
35th Infantry Regiment (CACTI) Association
President 2020/2021
Bravo 2/35 1969-197
Cacti Forever