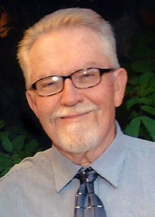 President's Message
Greeting Brothers!
It's Spring time here in Michigan starting today. It seemed it was going to be the 3rd warmest winter in Michigan History until the Ide's of March, with temps below freezing , wind and snow storms.
I did escape for two weeks to Florida, it was great but I'm now back home. On the way home my wife and I stopped at the National Infantry Museum at Fort Benning , Columbus Georgia. It was a fantastic experience showing the History and the pride of the Infantry since the Revolution to present. Amazing exhibits of artifacts and sculpted scenes from all our wars so real it's hard to imagine they're not. There are simulations and narration at many of the exhibits and an Imax movie theater that shows a documentary of our Infantry experience. Yes, it is an emotional experience but the pride you'll feel as a member of the Infantry brotherhood makes it really worthwhile. I encourage all even if you weren't in the Infantry to go there!
Our April 15th Scholarship deadline is fast approaching so if you have a descendant that it is graduating high school this year make sure they take advantage of this program!
Hope to see you all this fall in Springfield Missouri for our 19th annual reunion.
Wiley Dodd (Tiny)
President
35th Infantry Regiment Association
Cacti!
Are you a Facebook user? If so you might want to join the Cacti 35th Infantry Regiment Association page run by Immediate Past President Bill Henson.
Remember!!
ANNUAL DUES must be paid before March 31. Mail yours Today!
NEW! Want to pay your dues, donations or reunion registration electronically??
Contact Sec. Doc Johnson by Email to find out how. Email Link Here!
DONATIONS
Update through April 6. We're getting there!
Check back often to track our progress on this years Cacti Projects.
Remember. Your Donations are tax deductible.
Scholarship
Most of us in the 35th Infantry Regiment Cacti Association would wish that we could offer each qualified applicant to our scholarship program a full scholarship each year.
The financial realities, of course, are far short of this requiring some rather severe compromises. But we must plan and work toward the best compromise we can obtain.
We ask the membership yearly to contribute toward a pot of funds that are used to monetize these funds. We know that the membership often gets tired of being asked again and again for help with this funding but at the same time most of us feel that this is one of the most worthwhile things that we do.
So we will continue to ask and we may even step up our efforts in order to be able to award the greatest amount of financial support to the largest number of qualified Cacti family members.
Realistically at this time the best we may be able to do is to give out a one time award of $1500 to a limited number of applicants. But if we work hard, and you are generous, we
may at least be able to increase the number of scholarships awarded in any given year and perhaps even increase the dollar amount in some future years.
We need to do what we can to place this program on a solid foundation. Your generosity is the key.
There are currently two different target fund sources in use to try and maximize and stabilize our ability to award scholarships.
One is, of course, your donation to the Scholarship fund itself. The more that you give to this fund the more $1500 scholarships we can award. A simple explanation of the number of such awards that will be given is to take the total amount of scholarship funds available at the end of a given year and then divide it by $1500. The whole number that results represents the number of awards that can be given in the coming year. (For instance if we have $9,000 in the fund at the end of the year and we divide this by $1,500 then we can award 6 Scholarships for the year following. If we have $4000 in the fund and divide by $1500 then we can only fund two $1500 scholarships.)
This is a simple explanation using a $1500 scholarship target which has been deemed the minimum desirable award.
Scholarship Reserve
This brings us to the second of our funds. Confusing as it may seem this fund is referred to as the "Scholarship Reserve" fund. This is our attempt to hedge against poorer years for scholarship fund raising.
Basically, the idea here is to obtain commitments from those of us who can afford this to pledge a certain amount of money per year to this "hedge" fund that will allow us to comfortably set a minimum amount of $1500 scholarships a year.
Currently we are looking at 4 scholarships as our minimum desirable number. So in the case of example 2 above $4,000 in the fund at the end of the year divided by $1500 would allow for 2 scholarships with a left over amount of $1000.
Using the "Scholarship Reserve" fund (assuming that it has enough funds to do this then we would still be able to award the minimum amount of 4 scholarships by utilizing $2500 from this fund.
So simply put the "Scholarship Reserve" fund is a hedge to assure a minimum amount of scholarships to be counted on every year while the Scholarship fund may allow us to go above the minimum amount of awards.
For those us who feel like they can contribute a yearly amount to the "Scholarship Reserve" fund we would ideally ask that you pledge at least $100 per year over a 5 year period to this fund. A larger contribution is, of course, welcome and even a larger contribution in any given year would be beneficial. (ie you give $100 annually for 4 years but find yourself able to give $200 (or more) in a 5th year.)
Giving to the "Scholarship Reserve" should not preclude giving to the Scholarship fund itself. Any amount given to the scholarship fund is welcome and helpful and certainly multiple contributions during the year, as you find yourself able to contribute, would be even more helpful.
So there it is, our first appeal to you following the 2016 reunion to give until it hurts in an effort to help the children and grandchildren of the Cacti. Sorry but you will hear from us again. Please forgive us this intrusion. With your help we will make the best effort we can to help these kids.

CACTI TIMES
NOT a Member? Or your Membership has Lapsed? Three times a year John Lorts, Editor, and Bill Henson, Associate Editor, create 32-44 pages of your Cacti history and news about our Active Cacti. As a Member you receive this excellent publication as a benefit. If you haven't seen the Cacti Times in its full color version we have a treat for you. Follow this link for a blast from the past. The 2014 Spring Edition: Click HERE to see what you are missing.
Can't wait to become a Member? Open and Print the Membership Form HERE
The War Stories Section has turned into a huge success with almost 50 stories written by our Cacti Members. Got a "Cacti Story?" It can be a battle story, A funny or sad story. Just put it down the way you remember it. If you want a "creative license" to embellish a little you got it. Only rule is not to be malicious.
Submit them to Wiley "Tiny" Dodd by Email, today!
Health & Welfare. Do YOU know someone in Need??
The Association's Health and Welfare Account currently has a very positive balance. To date, there has been only one request for financial assistance. Obviously more requests could be accommodated, but we have no knowledge of these situations. But maybe YOU can help from today and into the future. Should you be aware of a Cacti Brother that has fallen on hard times, suffered a loss such as a hurricane or a flood, has medical issues and is uninsurable, or anything else that cries for help, please be his ombudsman. These Health and Welfare funds were donated by you, our caring members, to be used for those in need not just to be saved for a rainy day. Please let us know about your brothers in need.
If you know of someone in need, or are that someone, please contact Pete Birrow by email by clicking HERE.
ALL information is kept confidential
BATTLEGROUND: 4th INFANTRY IN VIETNAM
Here is another YouTube film we thought you might enjoy. The story of the "Ivymen" in Vietnam, from their arrival in 1966 through the critical Battle of Dak To in the winter of 1968. Approximately 25 minutes long it is a good depiction of our piece of the war.
https://www.youtube.com/watch?v=aFZhmWyVE_A
FACES NEVER FORGOTTEN WITH JOE GALLOWAY
This short film, from youtube is about Joe Galloway's experiences as a reporter in Vietnam and his coming to grips with them following the war. We thought you might enjoy this short but emotional clip. Simply click on the link below to view.
Vietnam KIA Photos Needed
Dick Arnold, Doc Hall, and Pete Birrow have been gathering KIA Photos for a number of years. Their work has added immensely to our mission to memorialize our war dead. But we still need a few more. Click Here to view a list of Vietnam KIA photos needed. If you're a fellow Cacti, or a friend or family member, please consider sending a photo to Dick Arnold at his Email address.
Vietnam War - Gravesite Location Project
Doc Hall and Pete Birrow have been compiling a list of gravesites for our Vietnam KIAs for some time now. Through personal visits and searches on the web they have located hundreds. The information is now available by Clicking Here. If you have personal knowledge of a gravesite not found on the list, please contact Doc Hall at his Email address.