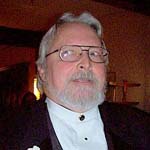 My Cacti brothers and sisters, Happy Holidays, Merry Christmas and a Safe and Happy New Year to all.
It seemed like 2020 was just going to drag on and never end. It was one Hell of a year. We had a Presidential Election and everything that ensued along with that. It seemed like police agencies across the country were getting embroiled in all manner of issues within their communities. There were groups on all sides of each issue demonstrating for social change.
2020 had a hurricane season like few others in our recent history. Tropical storms and hurricanes made landfall across our Southern coast; some areas were hit multiple times from multiple storms. Forest fires seemed to be burning up the West Coast with not a lot of relief. We got to experience all this daily through social media outlets and/or the news..
And then there is the pandemic and the impact it had/has on everyone in the country, including all our Cacti. We had members get infected; some were mildly affected; some were seriously affected; and we had members who lost their battle with the disease. We were impacted like the rest of the world and it's not totally over yet. While there is good news on the horizon with vaccines finally getting the required approvals and beginning to be distributed, we must remain vigilant keeping our families safe.
All of this made 2020 seem like it was never going to end; but it will. And with the end will come a new Spring for us and the world.
One of the most disappointing aspects of all the unrest in 2020 was the cancelling of our annual reunion. It was totally the right thing to do but it was disappointing all the same. I love the reunions because I get to see and interact with all the Cacti in attendance. I use reunion week to renew old friendships and make new ones. I look forward to each reunion as being the high point of my year. Right now, I am hoping and looking forward to the 2021 reunion. May things iron themselves out so the reunion will occur.
Regardless whom we choose to worship I know the end of the year and beginning of the new year is generally a time of reflection and goal setting. Stay close to your families and loved ones. Relish every moment you get to spend with them and make memories with them they will cherish through the years. If there is one thing, I've relearned in 2020 it's how temporary and fleeting life is.
So, as I wrote when I started this, to all my Cacti brothers and sisters, active duty, veteran or retired, enjoy your holidays; have a blessed, safe and Happy New Year.>/p>
Mike Slyck
35th Infantry Regiment (CACTI) Association
President 2020/2021
Bravo 2/35 1969-197
Cacti Forever